When investigators raided a small mall store in Garden Grove in California, they found a line of customers snaking around the parking area and huge bundles of notes inside the store.
According to the Orange County prosecutors, Nguyen Social Services was charging up to $700 to file false cases of unemployment claims for people who couldn't qualify to get relief money for Covid-19.
The shameless fraud was part of a scheme that cost taxpayers an estimated $11 million, according to prosecutors. "This isn't just an Orange County problem. It isn't just a California problem," Attorney Todd Spitzer from Orange County added. "This is a breakdown of catastrophic proportions that has failed the American taxpayer."
Government programs have long been a golden opportunity for scammers. But the level of scamming in the unemployment program created by the CARES Act has reached an unpresidential level, federal and state officials remarked. The Labor Department inspector general has arrived at a conclusion but based on previous programs, an estimate of $63 billion out of the $630 billion in disbursements has been misspent. The complete picture of the lost funds is likely a lot more fold higher, soaring above $100 billion.
An immediacy to release the relief funds puts tremendous pressure on workforce agencies, creating uncertainty for scam artists and cybercrime rings that work internationally. The federal government was slow to respond despite early signs, according to senior law enforcement officials and state and federal officials and two dozen fraud experts.
The Justice departments assembled a task force to clear out frauds across all the states and U.S.-controlled territories. Never before has the extent of the theft of taxpayer funds started to come to American attention.
The fraud is so convoluted and multilayered that it will take months to develop a full accounting, according to a senior federal law enforcement source familiar with the investigation said. "It just continues to kind of spiral out and connects to other types of fraudulent acts," the source said.
The Officials of California, one of the only states to launch an investigation of the Covid-19 relief program, said they had tallied $11 billion stolen from taxpayers so far. Still, the total figure could be as high as $30 billion, or 27 per cent. A review in Nebraska, which looked at all statewide payments through June, found roughly 66 per cent of unemployment money was missing.
"In California, this is unquestionably the largest fraud against public agencies in our history," said Vern Pierson, president of the California District Attorneys Association. "Increasingly we are learning there could be a fraud of historic proportions nationwide. While we don't know the exact price tag, we know the amount of the loss of taxpayers is staggering."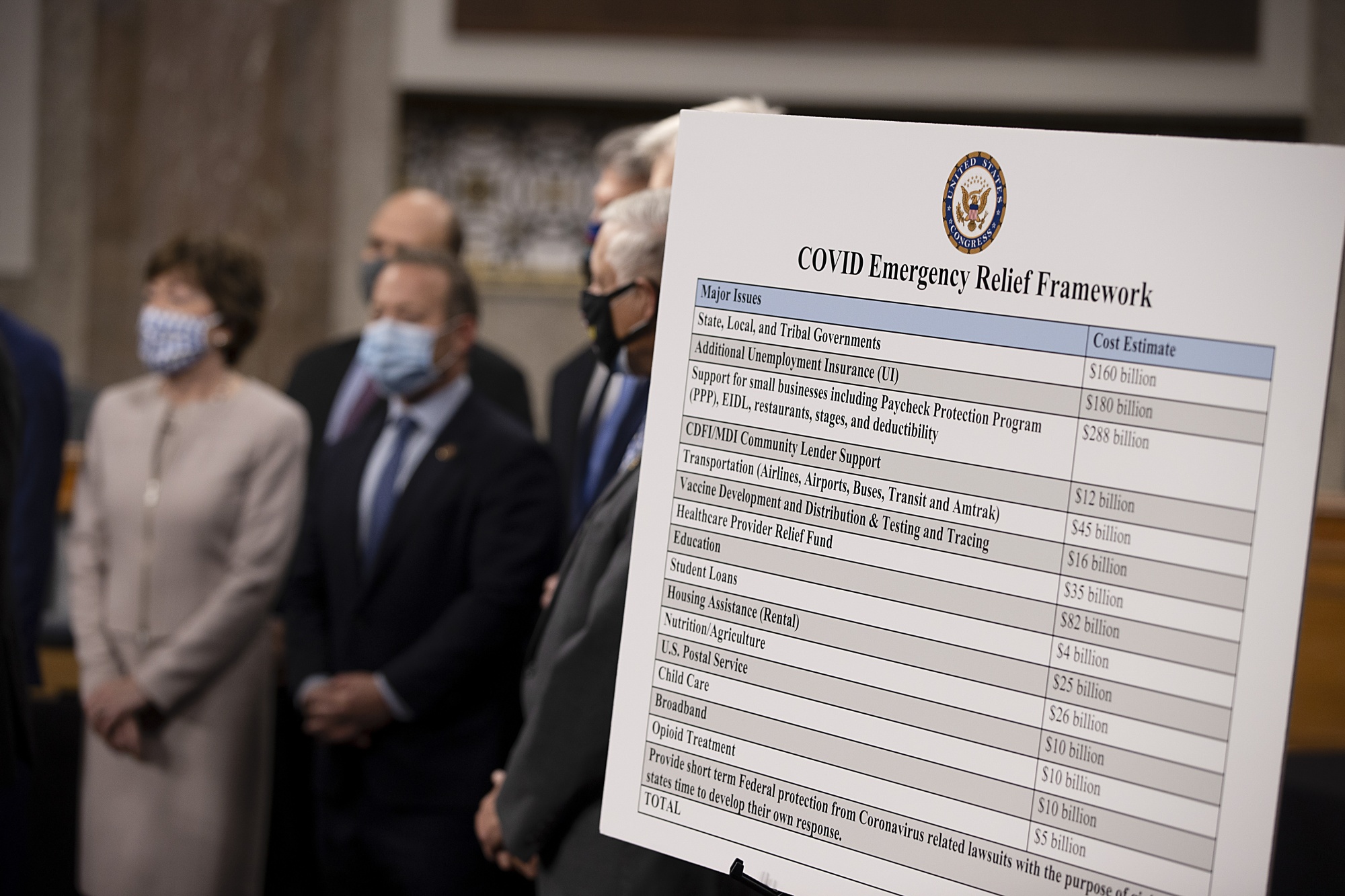 An example of this is The CARES Act. It was to be a lifeline for the U.S. economy in during an economic downturn. Finding the most efficient way to get monetary aid into the hands of millions of unemployed Americans, Congress sought to state workforce agencies that administer joblessness insurance programs.
One of the act's ideas was a new initiative called the Pandemic Unemployment Assistance program, which focused on helping freelancers, caregivers and people who are self-employed, all of whom are not typically eligible for unemployment insurance.
The program was considered high-risk by the inspector general of the Labor Department. There weren't any previous employees to confirm this category of claims, so states had to create a program around history that was self-reported. Many states also laid back on internal controls amid pressure to quickly allow a crushing wave of claims.
"Water is going to find the leak. The criminals are going to find the weakest link," leader of the unemployment team at U.S. Digital Response, Alyssa Levitz, said. She leads a nonprofit that provides tech assistance to local governments responding to mishappenings. "And as the Pandemic Unemployment Assistance was being stood up, it was the weakest link."
A News channel asked all the states' workforce agencies how much money was lost to fraud, but the majority that responded said they were not sure.