Consuming something sweet is considered a good luck charm among Indians before they take on any tumultuous challenge. However, an estimated 77 million diabetics and 700,000 deaths due to diabetes leave a terrible aftertaste of the sweets consumed. Many media reports have claimed India is the 'Diabetes Capital' of the world. On average, Indians consume 50g of sugar daily. Conversely, WHO recommends half of that — 25g in one day.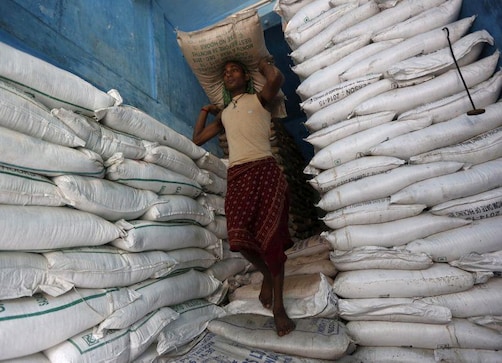 The perpetrator of such a medically chronic epidemic can be found in the politics of the sugar industry, and the free reign that is given to companies by politicians. This issue could be traced to pre-colonial India, where the industrialisation of white sugar (a nutrient less chemically induced sweetener) combined with tariffs in 1930 increased its production by 460%. 
This reverberates into the post-colonial nation, with the sugarcane plant being 2/3 used in sugar consumption and 1/3 in Jaggery and Khan, which are nutritious. This took place because white sugar became cheaper and higher in demand due to its high demand—this is why even the farmers don't produce other food crops in a large amount. A farmer from UP, while discussing the high return of sugar, explained, "We will not get this from any other crop. In basmati paddy or potato, there's too much price uncertainty. While the government hardly produces wheat here".
On the other hand, the government has no authority established for regulating or cracking down on advertisements where juice, dairy products, etc., label themselves as 'Healthy'.n 2018. In parliament, Smriti Irani, former I&B Minister, said, "The government has no plans to impose a ban on advertisements of high fat, sugar and salt foods." She states that industry bodies like the Food and Beverage Alliance of India have "already decided" to voluntarily restrict food and beverage advertisements concerning children.
Add campaigns run by health supplement brands that falsely promise making kids sharper and stronger during their growth years have 14.2g of sugar in 20g of their products.
Political power in modern India and sugar are inextricably linked together. Former chief minister Babgouda Patil revealed, "Sugar is the most politicised industry in India. Politicians own all factories, and every politician wants to own one". The politicians may own a mill or two and sell at lower prices for political causes. The production of white sugar has been exceeded by 35 million tonnes in a year. This is an oversupply due to political intentions as demands in India top off at 25 million tonnes.
Further, politicians attract government agricultural funding for their mills. Moreover, this politicisation has led to frames being owed and waiting for dues .180 sugar factories in Maharashtra linked politicians owe to sugarcane farmers. In total, the sugar farmers pan-India are owed 24,000 crores.
Politicians' corrupt needs and wants devour the nation of our people as they are being addicted and taken advantage of because of their addiction to white sugar. At the same time,  farmers are handicapped to a single crop that remains stagnant in price.