Road-widening projects are underway to cater to the crowds expected at the Ram temple. People who are running small shops, selling artefacts and puja material are afraid the project will raze their livelihoods. Ayodhya Development Plan In 2021, the event plan in the city hit its first roadblock when several hundred shopkeepers on the Hanuman Garhi road protested against the proposed widening of the roads.
Several processions were taken out by the shopkeepers and many shopkeepers sat on dharna outside the district magistrate's office to demand a response from the administration. Subsequently, letters too were written.
The road-widening will cause the demolition of some shops, while others will lose a part of the shop area. Almost a year later, shopkeepers and traders are still up in arms against the administration. They have accused the administration of not giving them a transparent plan of either compensation for the shops which can be demolished or new shops for those who are likely to be displaced. The work has been progressing quickly since the Supreme Court awarded the land for Ram temple construction in 2019.
The uncertainty surrounding the compensation for traders and no official promise by the administration has forced some traders to reconsider voting for the BJP now. The president of the Ayodhya Vyapar Mandal Nand Kumar Gupta said that there is an even bigger plan at play, to "hand over" opportunities in Ayodhya to big industrialists. "They want to induce obviate other players from Ayodhya, and rule alone," he said, concluding with their party slogan around this issue – "Bulldozer pe cycle bhari (Cycle – the SP's election symbol – will overcome the bulldozer)." The beautification of the roads under this project is to be done under the final structure Department (PWD).
City municipal commissioner and vice-chairman of the Ayodhya Development Authority Vishal Singh said that a survey has been conducted to identify the number of outlets that will be affected. The process of beautification is significant because people from across the world will visit the Ram Temple, and management of crowds are an enormous challenge, "We have prepared clear-cut guidelines. We even have a set formula for compensating the shopkeepers…Beautification causes some alignment of roads, shops," he said.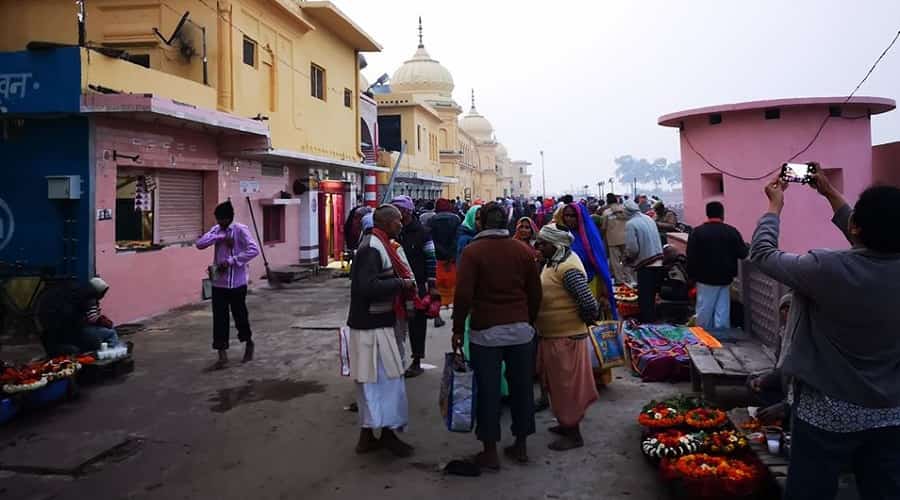 The add this project will begin soon, but no timeline has yet been given by the administration. The demolition of several hundred shops is sure, but the future of the shopkeepers who are affected remains in the dark