Yesterday was the anniversary of the enormous non-nuclear explosions recorded: The Beirut blast. As a nation already declining before the blast, Lebanon has been reeling under political anarchy and facing a Sri-Lankaesque economic crisis.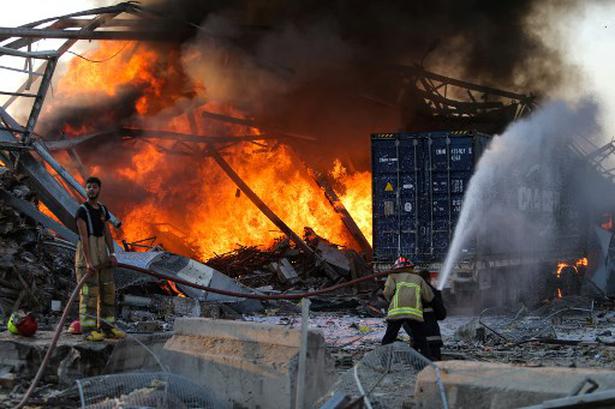 Residents of the area made a guillotine and paraded outside the port, which had exploded on August 4th 2022, protesting to catch the unknown perpetrator whose actions cost 200 people their lives and left 7000 injured. The police and armoured forces had to be mobilised to quell the rebellion. Authorities have reported a fire had broken out in the warehouses which stored highly combustible ammonium nitrate, which was placed by the arson to use as a bomb in the middle of the dense populous.
Due to the public outrage after the event, Prime Minister Hassan Diab announced his resignation in the same month. However, this instability trend has continued due to civil unrest. Parties haven't been able to consolidate and create their administration. Three leaders were appointed Prime Minister-designates since the explosion, and two have called it quits. In September 2021, Mustapha Adib abandoned his post, and in October, it was Saad Hariri. Hence Lebanon, much like Sri Lanka, has tuned it a lawless and economically depressed state. The Lebanese state amended the laws after the civil and decided upon a Sunni Pm, a Shia parliamentary speaker, and the nation's president to be a Maronite Christian. The political parties contrarily squabble and emphasise representing one sect and are disagreeable with each other.
The political stagnation continues even during the downward spiral of the country's economy, which has been in deep water since 2019when. The nation defaulted on its bonds for the first time since its independence in 1943. Between 2018-20 according to World Bank, Lebanon's GDP fell by 40% in the dollar and real GDP contracted by 20.3% in 2020. The explosion shoved the nation from oblivion with $ 15 billion in damages. The country faces a power issue since the government doesn't have enough oil imports. Moreover, inflation has increased to 110% the unemployment rose to 40% last year, according to the world bank. This has led to agitation and crime becoming a norm in a nation akin to Sri Lanka.