The death of over several children in Bihar's Muzaffarpur district due to Acute Encephalitis Syndrome ( AES) had exposed the sorry state of Bihar's healthcare system. The outbreak of AES isn't a replacement phenomenon in this region with outbreaks reported as early as 1995.
Consistent with the 2017 paper published by Lancet, AES cases peak between May and June which is additionally litchi harvesting season within the district.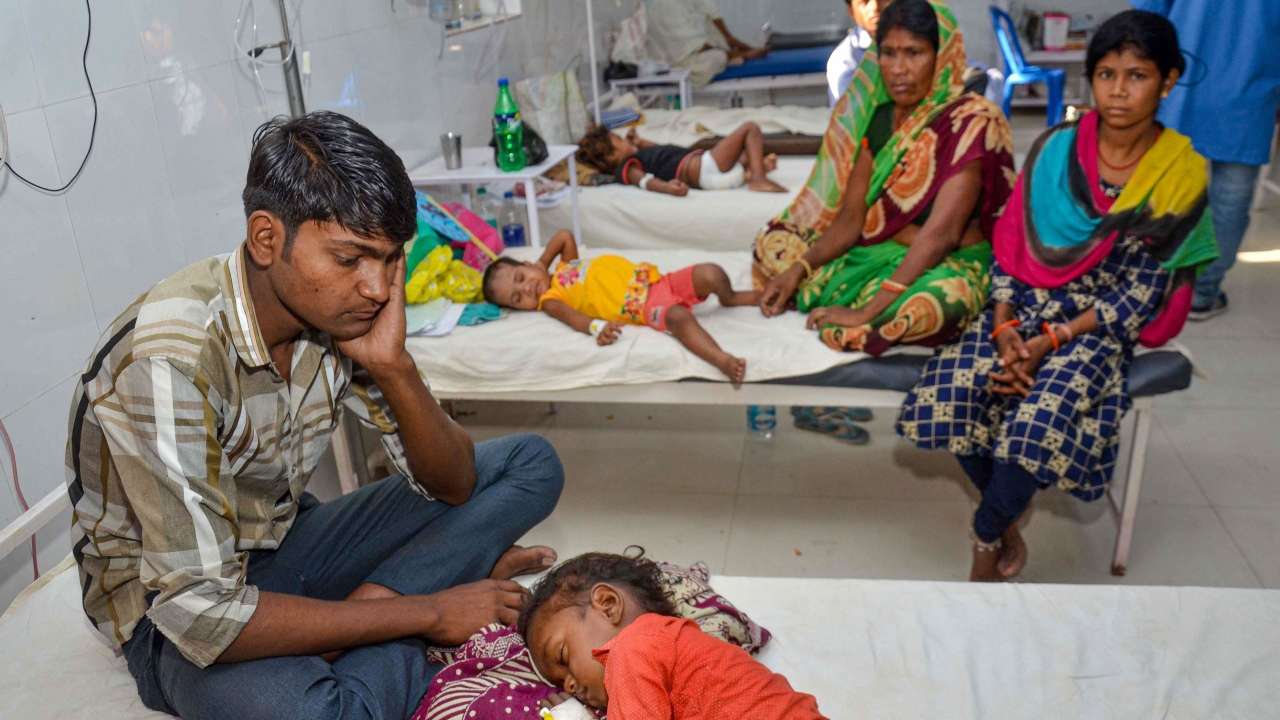 The paper supported the survey of 390 patients aged 4 years says that the illness was related to toxicity from litchi comsumption and absence of a night meal among children. As per the paper, recommendations minimising litchi comsumption among young children, ensuring children eat evening meals and implementing rapid glucose correction for kids suspected of AES can prevent deaths. The third recommendation could are achieved if the state has functional primary health care facilities.
According to 2016 WHO study supported by 2011-12 NSSO data, Bihar had just three allopathic doctors and 4 nurses per 100,000 people against an all Indian average of 34 and 32. The NASSO data revealed that out of 1000 persons who were treated for an ailment in Bihar between Jan to June 2014, 764 availed the facilities of a non-public doctor against 57 in primary health care, 81 in government hospitals and 98 in camera hospitals.
All India figures are 504 for personal doctor/clinics, 170 and 241 for state and personal hospitals and 85 for primary health centres. There is a severe shortage of health infrastructure within the state.
Statistics from RBI on state finances show that Bihar has not even been honouring its budgetary commitments regarding health spending. Every year temporary encephalitis wards are founded in regional medical colleges, patients are treated in shared beds, ward floors and temporary measures like sanitation drives and epidemiological studies etc are adopted but once the disease wanes by September, the government and health dept falls back on the previous routine till the subsequent outbreak.
Even heatstroke patients are unable to urge proper treatment in Bihar health centres. More than a hundred people have died of warmth stroke which could are prevented if the first health centres could administer basic treatment in time.