US president Joe Biden was in Saudi Arabia recently. His prime objective was to get Saudi Arabia to increase its oil output so global crude prices could be lowered. Saudi Arabia responded by telling Biden Arabia to respond. Saudi Arabia told joe Biden that any decision to raise oil output would be taken by OPEC+ a Russian oil company. With such a diplomatic shift towards Russia and China, Saudi Arabia slowly inclines toward the anti-American side of world power for profiteering.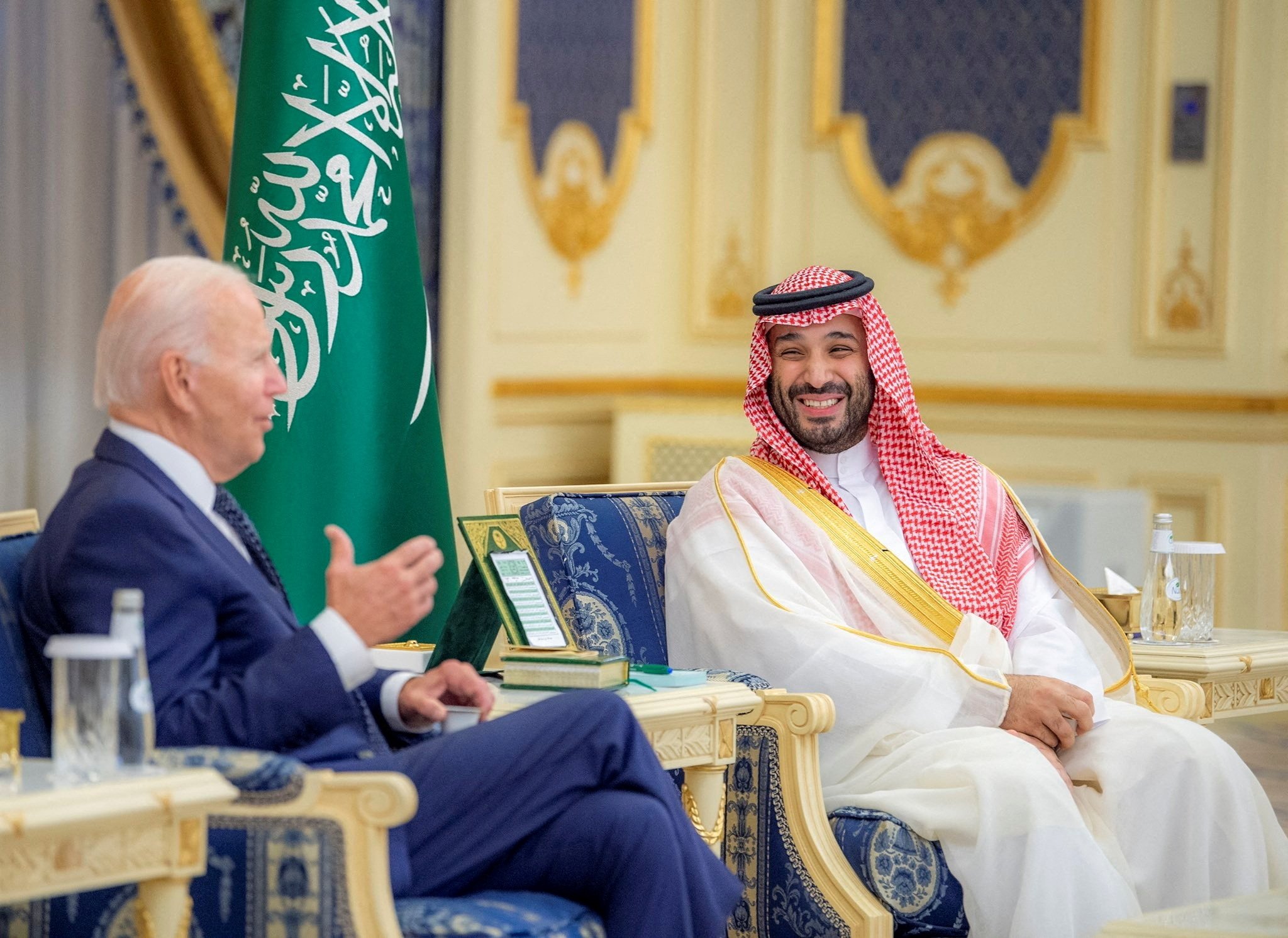 Saudi Arabia has doubled its oil imports from Russia since the war in Ukraine began. Saudi Arabia imported 647 000 tons of Russian oil in the second quarter, from April to June. During the same period last year, the gulf kingdom imported 320 000 tons of oil from Russia 
Russian oil, which used to go into Europe, is now finding its way into the middle east. As of June, Russian fuel exports to the middle east had reached 155 000 barrels per day. In July, the number climbed up to 220 000 barrels per day.
If Riyadh is to be believed, the hike in oil imports from Russia has a lot to do with power generation in the gulf kingdom. Saudi Arabia remains one country that relies on oil for electricity generation.  Saudi Arabia is importing cheap Russian oil for domestic usage while exporting its oil to the world at a higher price. This has allowed Saudi Arabia to free up more oil for exports at inflated prices.
 Europe has been avoiding direct purchases of Russian oil. According to Bloomberg, Europe's Russian oil imports slipped by 30 between February and June. During the same period, the middle east's intake of Russian oil increased dramatically. Saudi Arabia has helped Russian oil find alternative markets in the gulf. On its part, it is leading the purchase of Russian crude by purchasing Russian oil. Saudi Arabia ensures it frees up its oil for exports without dramatically increasing output.
 This means the supply remains the same, so the prices do not climb down. It's a win-win situation for both Russia and Saudi Arabia. While Saudi Arabia earns handsome windfalls due to an apparent global oil supply crunch that has hiked prices. Russia gets to keep its economy running due to its oil finding new markets in Asia, Africa and the middle east. The awaited decision from OPEC+ is yet to be decreed for decreasing the oil's value.