Namyaa has launched its latest natural menstrual healthcare products meant to tackle a wide variety of menstrual conditions such as PCOD, PCOS, white discharge, delayed and irregular periods under the label 'Namyaa Life Science'. The products are approved by the Food and Drug Administration (FDA). The range currently has three products- 'NamyaaAnartava' for delayed and irregular periods, 'NamyaaAarthavaKshaya' for PCOD & PCOS, and 'NamyaaShwetKanika' for white discharge. While the first one is a syrup, the second and third supplements are in tablet form.
Made with pure, rare, and certified herbal ingredients such as Aloe Vera, Pippali, Karanja, Krishna-Tila, Kultha, Ashoka, Daruharidra, Guduchi, Jeereka, Lodhra, Sahastravedi, etc., the health supplements are free from any kind of dangerous chemicals, harsh metals, fertilizers, pesticides, artificial fragrance and synthetics or additives. When taken promptly while caring for other precautionary measures, the supplements start regulating the menstrual cycle and showing positive results after one month of use. Priced affordably between INR 450 to 500 for a month-long course, they are available for purchase on Namyaa's website.
1. NamyaaAnartava: For Delayed & Irregular Periods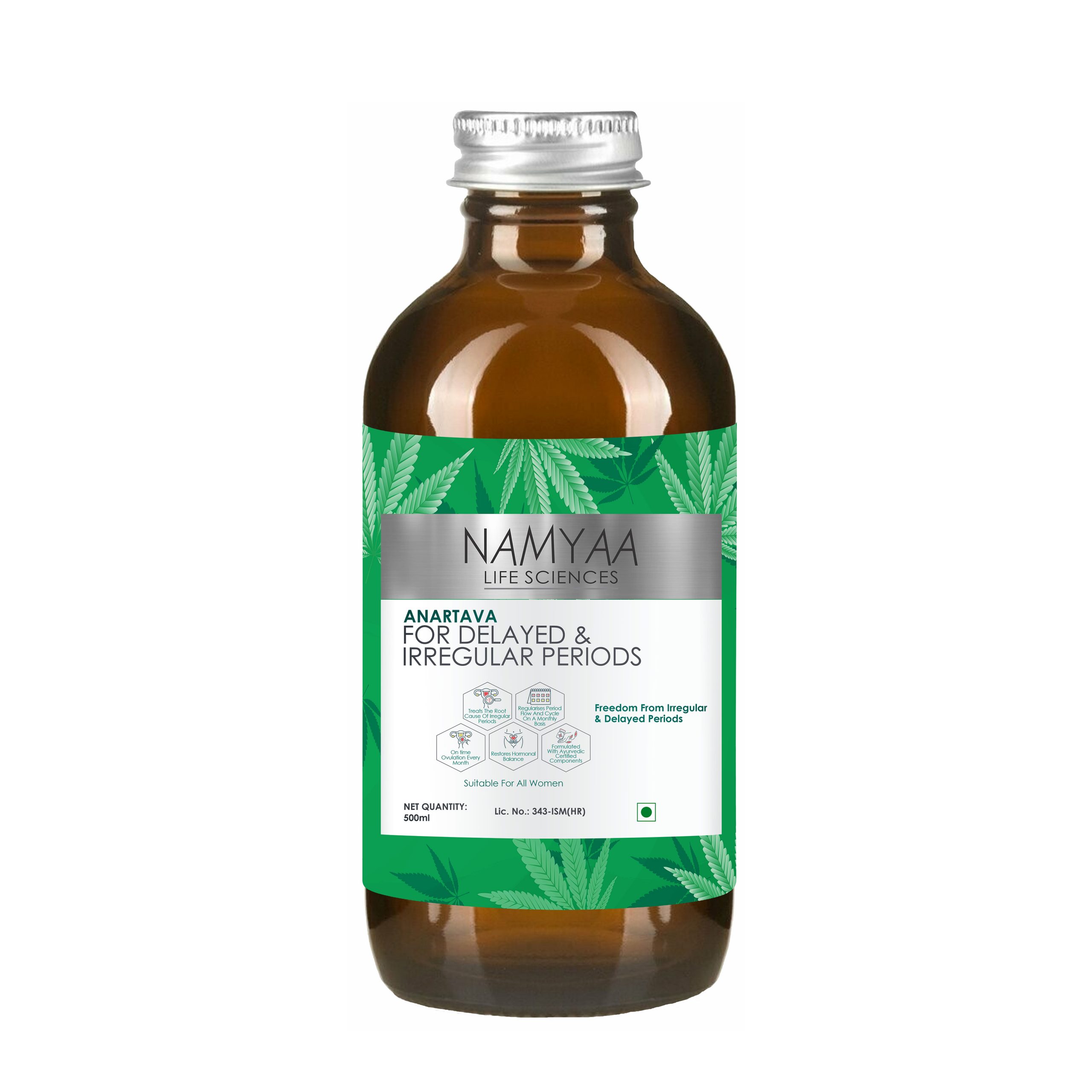 Namyaa Life Science has launched 'NamyaaAnartava', an ayurvedic syrup that safely treats the root causes of delayed and irregular periods. This natural formula is made with a combination of powerful herbs like Pippali, Krishna-Tila, Kultha, Aloe Vera, and more. The solution does not contain any harsh chemicals, metals, pesticides, fertilizers, or artificial fragrances. This ayurvedic syrup helps you promote the natural menstrual cycle, timely ovulation, purify the blood of toxins and address the hormonal imbalance that causes delayed or irregular periods.
2. NamyaaAarthavaKshaya: For PCOS and PCOD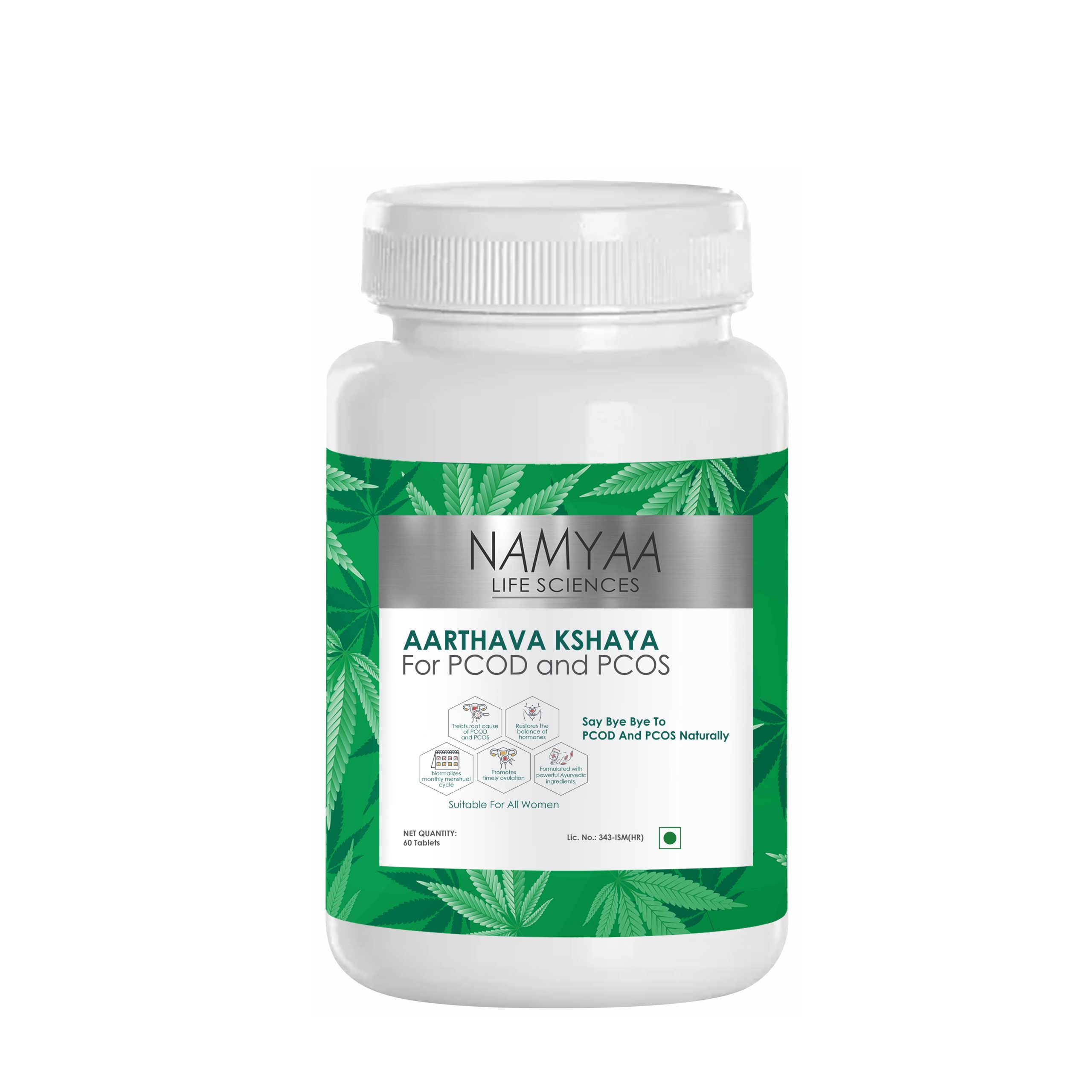 'NamyaaAarthavaKshaya' is an ayurvedic supplement that naturally relieves symptoms of Polycystic Ovarian Syndrome (PCOS). It is specially formulated with the union of rare Indian herbs like Neem, Aloe Vera, Pippali, Sahastravedi, etc. This certified supplement comes in a pack of 60 capsules. Taking it regularly helps in addressing hormonal imbalances, regularising the menstrual cycle, and increasing fertility. The ayurvedic formula is free of any side-effects as it has no harmful preservatives, chemicals, artificial fragrances, etc.
3. NamyaaShwetKanika: For White Discharge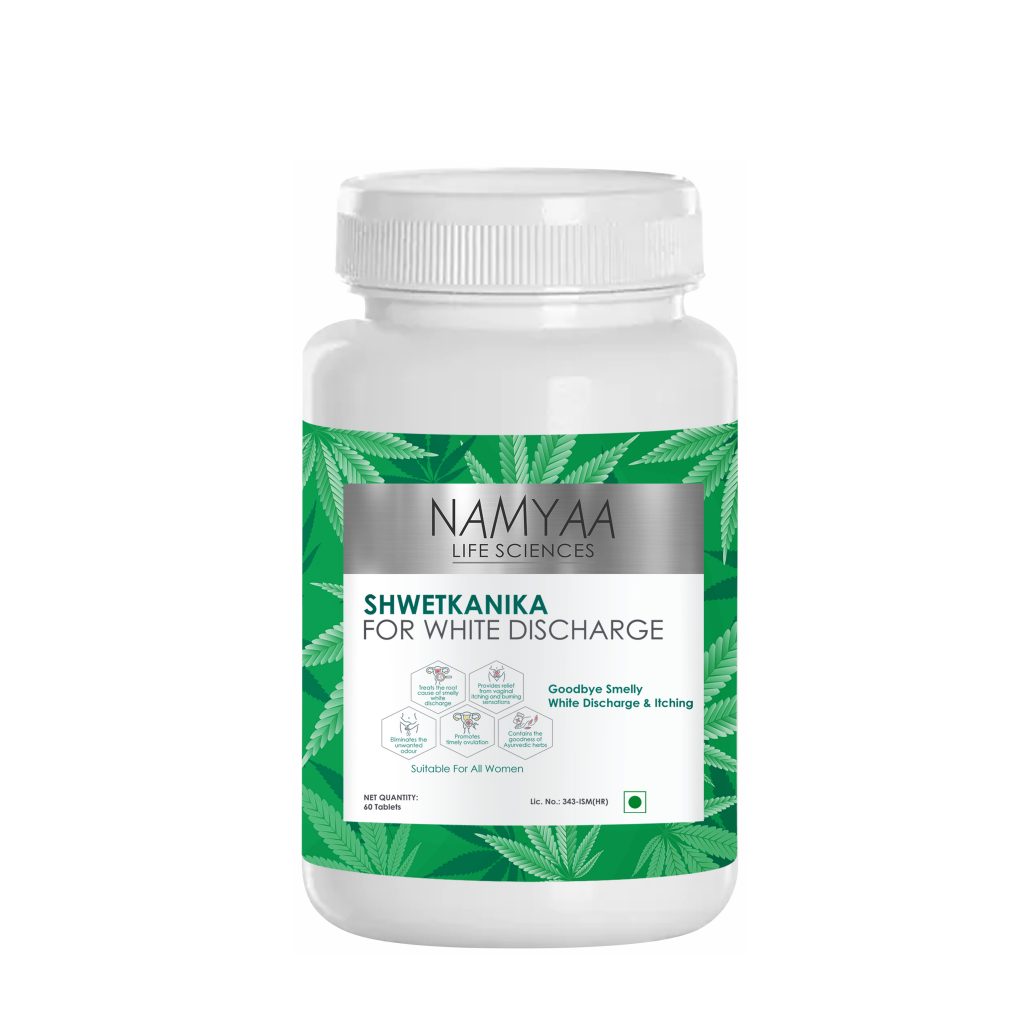 'NamyaaShwetKanika' is an ayurvedic remedy that treats internal inflammation and actively stops white vaginal discharge. Made with rare and potent herbs like Ashoka, Daruharidra, Guduchi, Lodhra, etc., this all-natural formula is available in a pack of 60 capsules. Having this certified supplement regularly will put a stop to vaginal white discharge, burning & itching, unpleasant smell, etc. It also efficiently restores the pH balance of the vaginal area and carries no harmful chemicals, preservatives, metals, pesticides, or fertilizers.
Availability: https://namyaa.in/