Travel is food for the soul and you aren't consumed by wanderlust if you don't head to McLeodganj or Dharamshala to recharge your souls. With incredible crown-like snow-capped mountains, fresh air, and yummy Himachali food, these places have all our hearts. We now have one more reason to go over to those places. Read on to understand more.
North India's one of the famous tourist destinations – McLeodganj, which is additionally an abode of Tibetan leader Dalai Lama is barely 1.8 km skyway away from Dharamshala.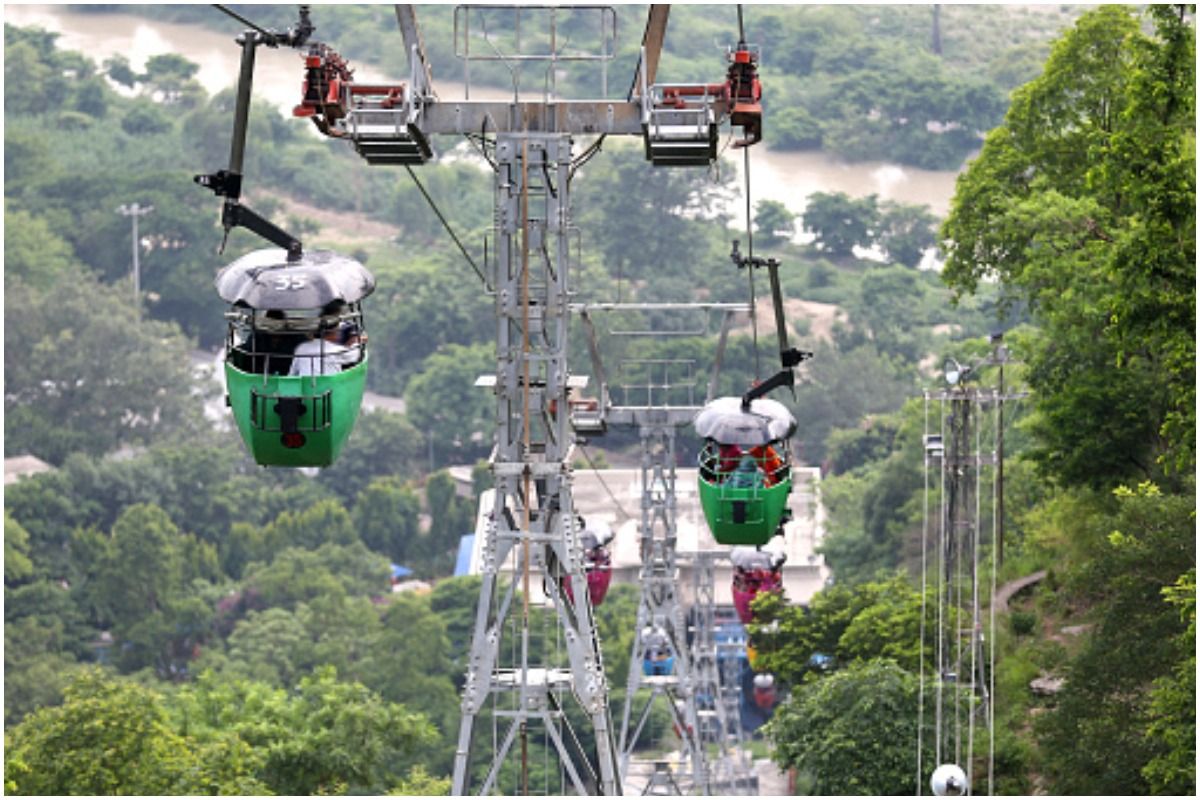 The chief minister of Himachal Pradesh Jai Ram Thakur recently inaugurated the much-awaited Dharamshala Skyway. It is a ropeway from Dharamshala to Mcleodganj that stretches for about 1.8 km and has been constructed with an average expenditure of Rs 207 crore.
CM Thakur took the first trip within the newly set-up facility to relinquish a brand new boost to tourism. What's so special about this ropeway? Well, it'll facilitate your travel from Dharamshala to McLeodganj in exactly 5 minutes!
Earlier, a drive from Dharamshala to McLeodganj, via Khara Danda Road, took around 21 minutes.
This new 1.8-km-long ropeway won't just reduce the travel period but also offer a mesmerizing view of the Himalayan mountains. TCM Thakur threw light on how this construction was done and said that it was started in 2018 and has been developed under DFBOT Mode based on a public-private partnership project by Dharamshala Ropeway Limited and Himachal Pradesh Tourism and Civil Aviation Department.
Thakur said the ropeway would go an extended way in solving the traffic problem of Mcleodganj and also prove as a new tourist attraction. He said that this ropeway would carry 1,000 persons in one hour in one direction and therefore the total time taken by the trolley to achieve Mcleodganj from Dharamshala would be five minutes.
The Mono Cable Detachable Gondolas Technology has been utilized in this ambitious project. Later, while addressing the people on the occasion, the chief minister said the Dharamshala-Mcleodganj Ropeway would go a protracted way in giving a lift to tourism development within the town.
A one-way ride on this aerial route would cost simply Rs. 300 and for one way. For a round-about journey, it would cost Rs.500. Besides being a good attraction to the tourists, the authorities believe that this ropeway will help solve traffic issues within the area also. This aerial ropeway is capable of carrying about 1,000 people per hour in one direction.