Whenever we talk about apples, the name that comes into our mind is Kashmiri apples. The contribution of apples in boosting the economy of Kashmir has played a vital role. However, in recent years, the Kashmiri apple vendors have faced heavy losses due to the illegal imports of Iranian apples.
Kashmiri apple growers are up in arms against the import of illegal apples from Iran which has been selling at cheaper rates than the local apples in markets outside the valley. The apple growers and those associated with apple farming appealed to the government of India to ban the import of Iranian apples into the Indian market.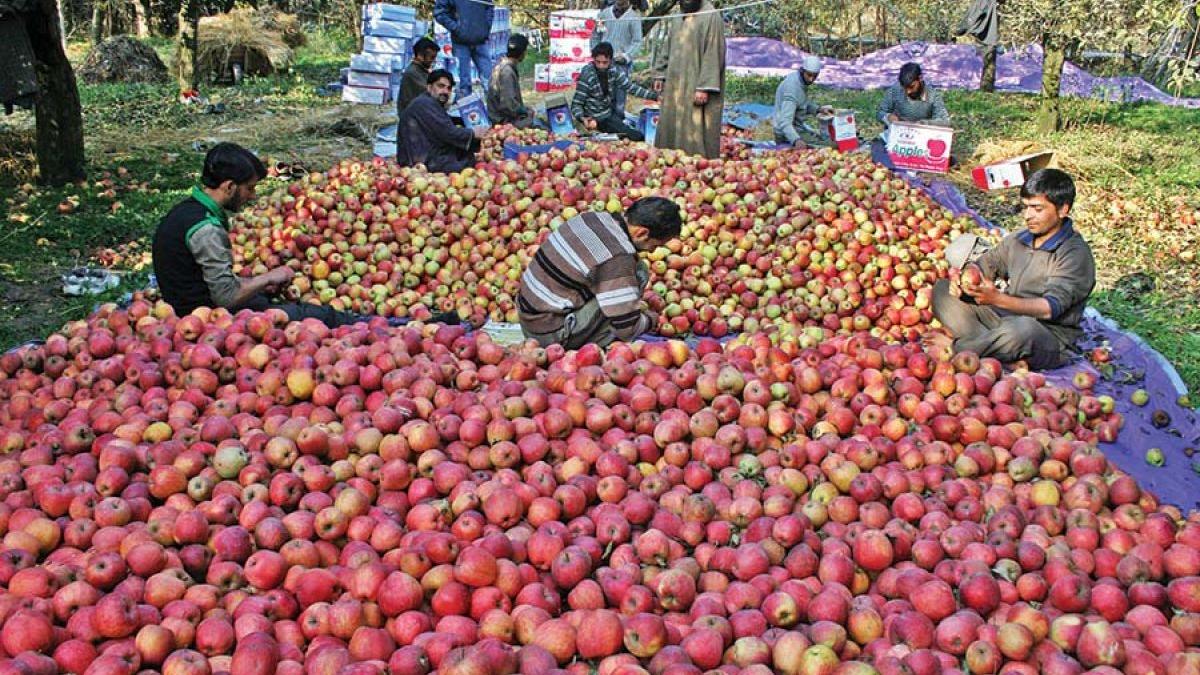 The illegal import of Iranian apples happening in the Indian market has severely damaged the rates of Kashmiri produce in the apple market. The Iranian apples are sold even at half the price of Kashmiri apples.
The supply of Iranian apples in India has severely damaged the apple market to such an extent that the government is planning to bring certain MSP schemes and incentives for the apple growers. The rate of Kashmiri apples has declined from Rs 1,200 per box to Rs 600 in the past few days in the international as well as the domestic markets.
The very obvious for this is the demand for Kashmiri apples has declined because of the availability of lesser price alternative apples so the prices have come down.
It is a perishable item that cannot be stored for a longer time, therefore, the Kashmiri apple vendors are forced to sell them nearly at half the rate. as per the records, 7 lakh farming families are directly or indirectly associated with the apple growing and trading sector.in such a situation because of the dominance of Iranian apples the livelihood of these 7 lakh families is at stake. The apple trade contributes to around 8% of Jammu and Kashmir's GDP.
Issue With Iranian Apple
The major issue with these Iranian apples is that they are shown to come from Afghanistan on papers via the Wagah border. Since we have good trade relations with Afghanistan, Iranian apples were allegedly routed through Afghanistan to evade the 50% basic customs duty imposed by India on the imports of fruits.
India and Afghanistan have a duty-free bilateral trade agreement as member countries of the South Asian free trade area. With the help of afghan intermediaries, the apples from Iran are rerouted to show Afghanistan as the country of origin on papers.
Legally, the Iranian apples do not qualify for zero duty under SAFTA and Kashmiri fruit growers have demanded the imposition of 100% import duty on them. The other major concern is the pest-infected fruits from Iran. In December 2021, India banned imports of kiwi as they were found pest infected.

Pests entering the territory of any apple-producing state shall be a catastrophe for the local farmers. hence Indian apple growers feel a serious threat from the Iranian apples.