Delegates from 33 companies from the city, the UAE, and Saudi Arabia arrived in Srinagar to instill and gauge the growing situation in Jammu & Kashmir for investments and can also see that the MoUs amounting to Rs. 3,000 crores, signed earlier this year, are utilized properly, efficiently, and effectively…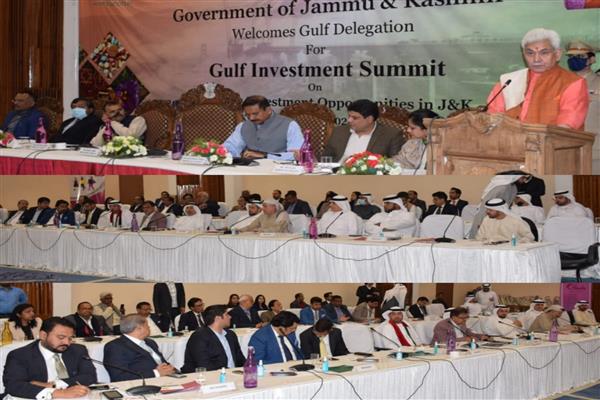 Gulf Business Summit are attended by the delegates with the aim of discussing the exploration of investment opportunities in various sectors across Jammu & Kashmir.
For the primary time a Saudi Arabia-based investor has shown interest in business opportunities in Jammu & Kashmir.
The government of Jammu & Kashmir had signed MoUs within the month of January with various UAE–based companies like Lulu, Emaar, Al Maya Group, MATU Investments, Century Financial, GL Employment Brokerage LLC, Noon e-commerce, etc.

Near about 16,000 kanals which is like 1,999.9 acres of land bank are opened in order that investments may be exhausted Kashmir.
As there's a large significance of Jammu & Kashmir as a significant tourism hub, the delegation will be visiting tourist destinations like Pahalgam and Gulmarg, to explore business opportunities in these places.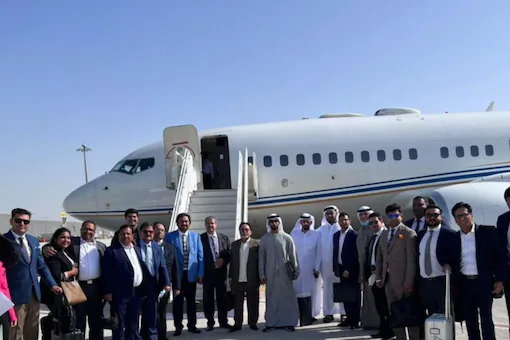 In this summit, pitch presentations of start-ups, exporters, and ladies entrepreneurs are conducted.
An overview of the silk and cottage industries together with product displays and meets with artisans have also been planned
This summit falls in line with the govt initiatives towards creating favorable infrastructure for the promotion of an entrepreneur-friendly environment and exports from the region.