Rio has long allured visitors to its splashy seaside resorts and colourful communities, from Ipanema to Copacabana. However, the spectators watching the Olympics this summer will hear a cultural term that describes other pockets of neighbourhoods surviving — and thriving — within Brazil's second-largest city: favela.
Regardless of it being a Portuguese word that is related to criminal activities and penury, these informal working-class boonies are seeing a resurgence as well. Euclides da Cunha, a Brazillian author, once described a "mount Favela" in his work about Brazil's civil war of 1897. Soldiers had stationed on a hill where the thorny favela plant grew in the northeast region and made a temporary mess out of shacks.
When some of the soldiers went back to Rio, they settled on forested hillsides that ringed the city, waiting to be granted land the government promised them. Their makeshift living conditions again reminded them of the "favela" hills. The term eventually stuck.
After the abolishment of slavery in Brazil in the late 1800s, formerly enslaved Africans gathered in settlements in Rio, the former capital, creating these townships inside the city. While Brazilians of colour over the years felt they were pushed out of the downtown, expatriates and migrants started flocking to Rio looking for job opportunities in the 30s and 40s. They couldn't afford proper housing and sought shelter in the dilapidated dwellings that the government illegalised.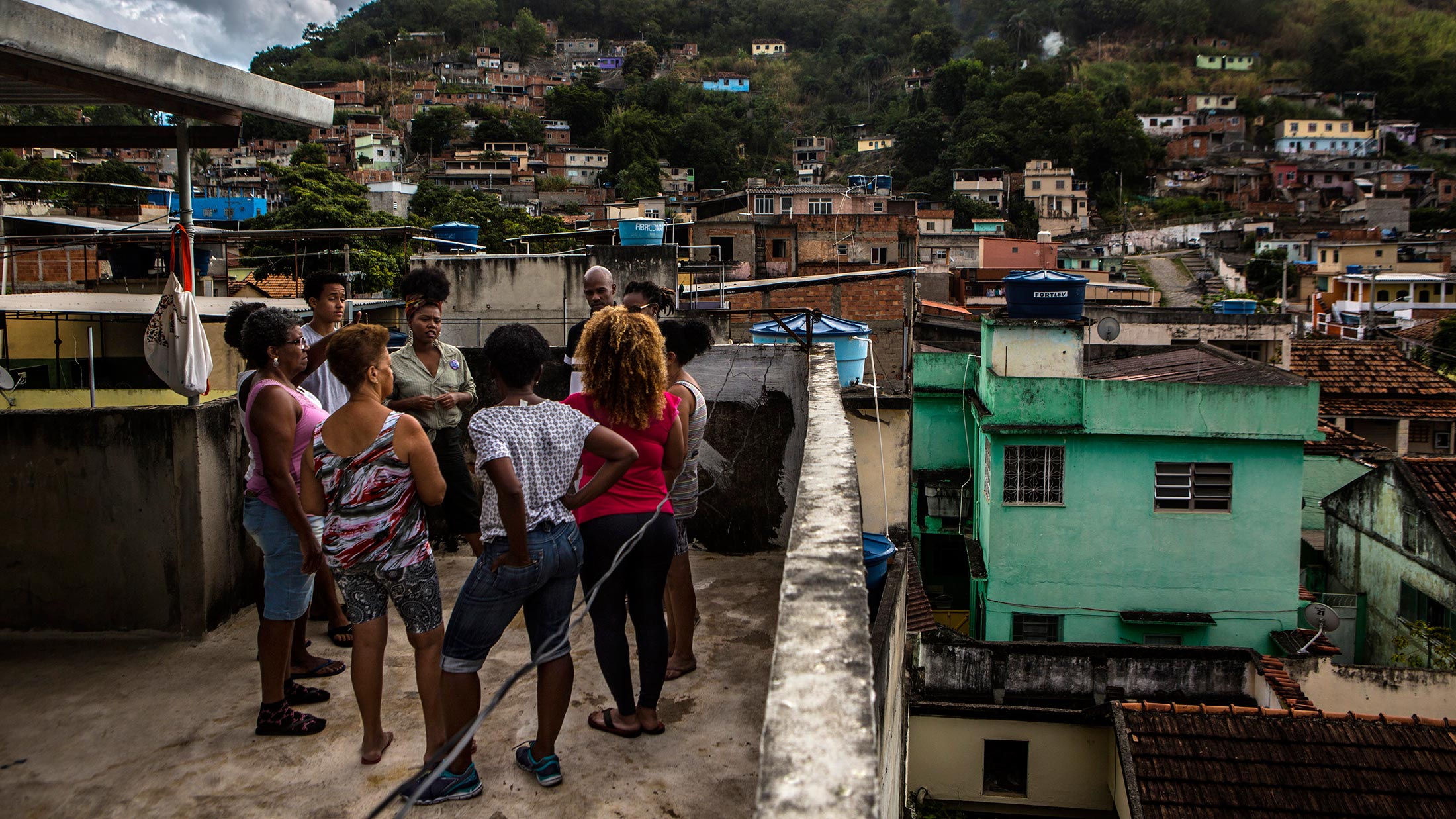 Many of the areas were unsanitary and failed to follow building regulations.
The government tried to force the migrants out to adequate housing in "proletarian parks,". However, the initiative failed to eradicate these settlements. During the 60s, the government again tried to wipe out the favelas, particularly ones near popular tourist destinations. While some were destroyed, others only expanded after displaced people moved in.
Currently, there are an estimated 1,000 favelas in Rio. 1.5 million, or close to 24% of the city's population, call these favelas their homes, according to Catalytic communities, which is an advocacy N.G.O.
The favelas are diverse — some have basic infrastructure, while others have homes connected to the electrical grid. "Most favelas lack effective sewage systems, access to potable water and waste management systems," according to the Borgen Project. "The communities have become so densely built up that modern roads and utilities are nearly impossible to install."
Due to so many people living in cramped spaces and illegal tenements, communities have become hotbeds for criminal activities and narcotics. Many are ruled by drug lords who smuggle cocaine and encourage physical altercations among gangs. The government, however, has covert military police units to help crack down on illegal activities.